by N-Pax
Posted on 2020-09-29
---
---
Business Engineering Co., Ltd. "B-EN-G" headed by its President, Masanori Osawa, established a partnership with N-PAX Cebu a subsidiary of N-PAX Philippines, Inc. N-PAX Cebu's main business area is in the development and implementation of Enterprise Resource Planning (ERP) and Human Resource Companion (HRC) systems mainly in the Philippine Market.
The partnership has started in December 2017, when N-PAX Philippines, Inc. and Toyo Business Engineering Singapore, collaborate to introduce to the market a global accounting system McframeGA. The two companies are led by N-PAX's President and CEO Mr. Takahiro Toda and B-EN-G Singapore's Managing Director Mr. Motoshi Yamashita. These new capital ventures of Business Engineering Co. Ltd. "B-EN-G" with N-PAX Cebu will strengthen further the relationship between B-EN-G and N-PAX. Over the last seven years the Philippine GDP continues to grow with an annual growth of 6%, with this economic trend and the expertise of N-PAX in systems implementation of ERP, accounting and HR systems, sales and market share of McframeGA is expected to grow. N-PAX Cebu will also strengthen its technical support and sales from B-EN-G head office.
Business Engineering Co., Ltd. is a business engineering company with abundant experience centering on ERP, ranging from IT planning, business consulting for BPR implementation, IT introduction consulting to system construction services and operation services. In addition, we have accumulated achievements in global expansion support with five overseas subsidiaries in China (Shanghai), Thailand, Singapore, Indonesia, and the United States, and partners around the world.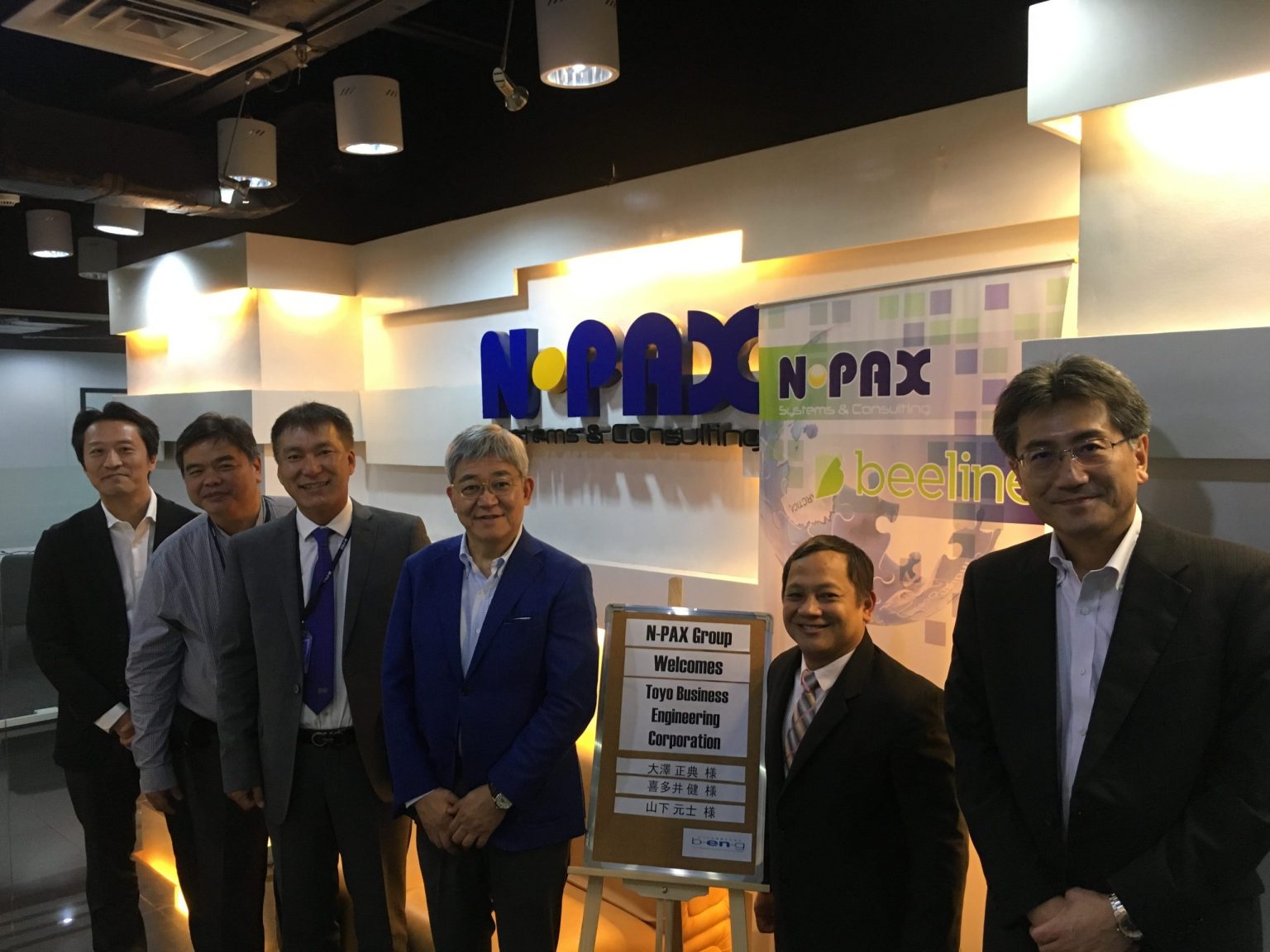 In Photo from left: Motoshi Yamashita (B-EN-G Singapore MD), Wilson Ng (N-Pax CFO), Takahiro Toda (N-Pax CEO), Masanori Osawa (B-EN-G CEO), Jimmy Flores (N-pax EVP), and Ken Kitai (SEO, B-EN-G Global Business).
Read More
---
by N-Pax
Posted on 2020-09-29
---
---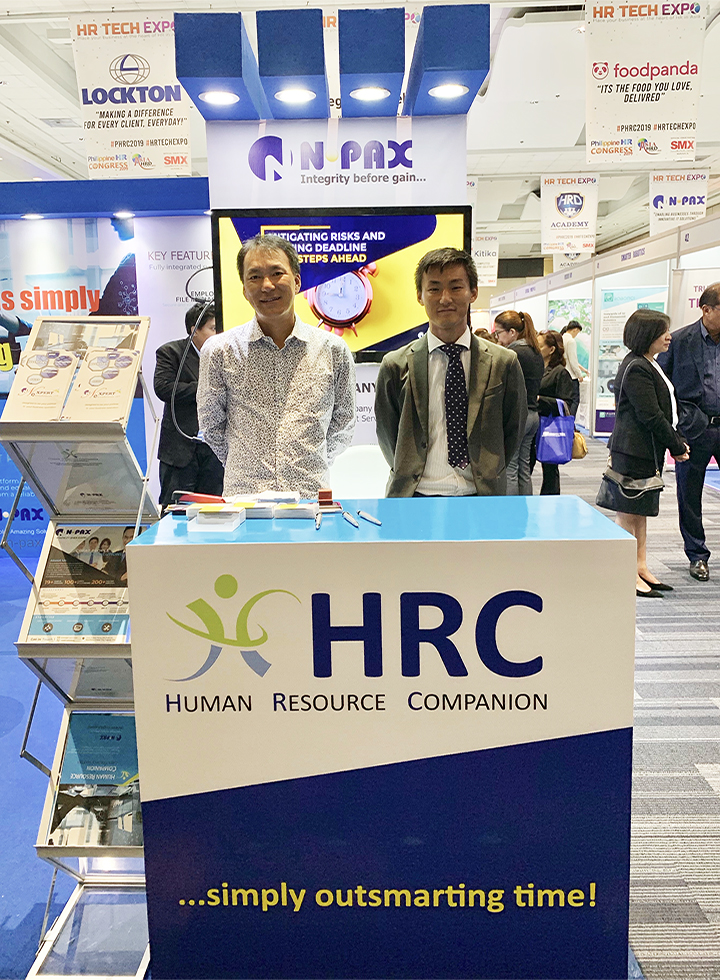 N-PAX was one of the exhibitors in the recently concluded Philippine HR Congress 2019 held last 22nd and 23rd of August at SMX Convention Center, Mall of Asia Complex, Pasay City, Philippines
One of the highlights of the event was the HR Tech Talk entitled Intersecting Crossroads of IT Solutions. Our very own Mr. Vernon Oro, General Manager of the HRC Division was invited to grace the session to talk about the importance of technology in the Human Resource Department.
Mr. Vernon Oro emphasized that technology in HR is already ingrained in their process from recruitment to retirement, and now is the time to harness data that are already there for key decision making process.
Read More
---